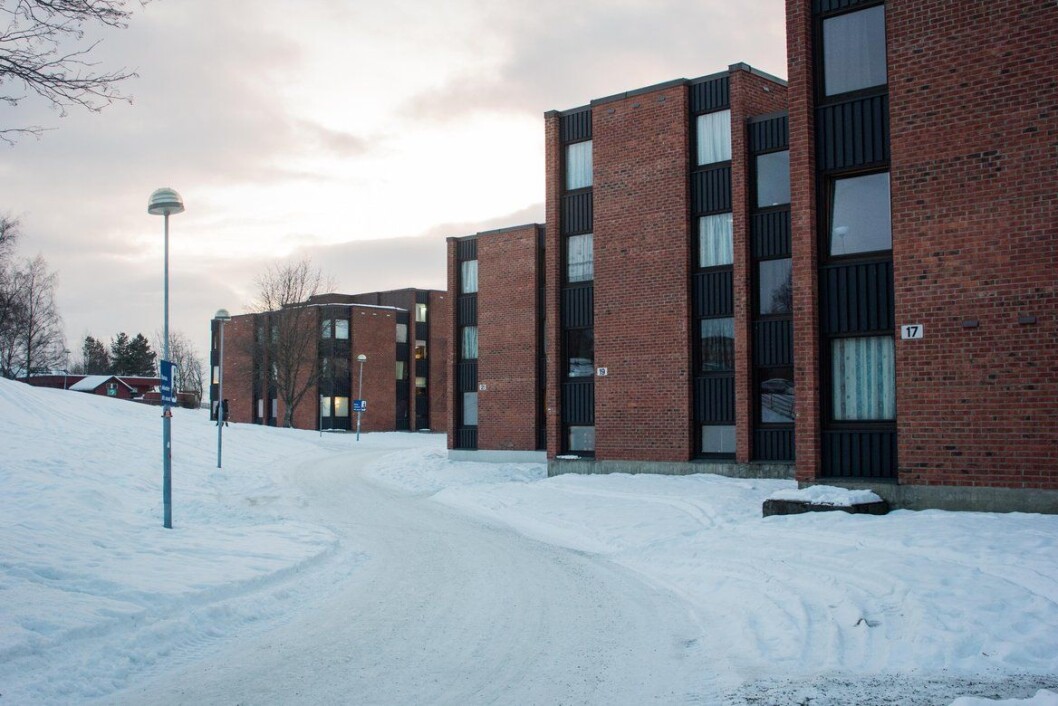 Lack of Contact with Norwegian Students
30 percent of international students are never or rarely in contact with Norwegian students. They report it as the biggest drawback of their exchange to Norway.
– The international students are overall very pleased with the quality of their studies, but we see that the contact between the Norwegian and international students could be better, says director Harald Nybølet of the Norwegian Centre for International Cooperation in Education (SIU).
Fakta
THE BUDDY PROGRAMME
The purpose of the buddy programme is to integrate international students in Trondheim with Norwegian student life.
A Norwegian student gets matched with an international student according to interests, language, gender, and campus.
The programme is organized by the Erasmus Student Network.
Enrolling in the Buddy program starts approximately three weeks before the semester begins. Matching will happen after demand or need after the first matching in January.
Source: www.trondheim.esn.no/buddy
A recent report by SIU that shows that 29 percent of international students in Norway never or rarely are in contact with Norwegian students, and that the international students said they missed having contact with Norwegians.
Fakta
«International students in Norway - Perceptions of Norway as a study destination»
A report by the Norwegian Centre for International Cooperation in Education (SIU) that investigates how universities welcomes, integrates and educates the international students in Norway.
The findings are based on answers from 2 623 international students in Norway.
The main finding is that international students are very pleased with the quality of the studies, but that they have too little contact with Norwegian students.
Source: www.siu.no
This challenge is familiar for actors dealing with international students in Trondheim.
– It's very easy for international students to end up in a community with other international students, and rarely meet up with Norwegians, says president Ane Sunniva Tvete of Erasmus Student Network Trondheim.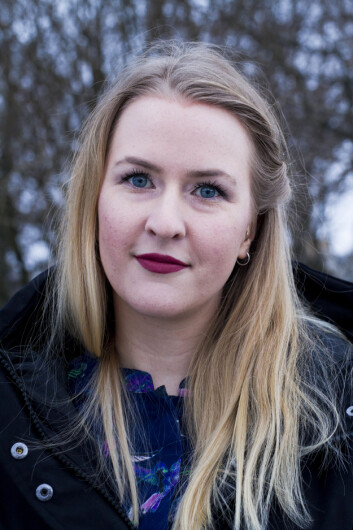 Read more: Slowly improving integration at Studentersamfundet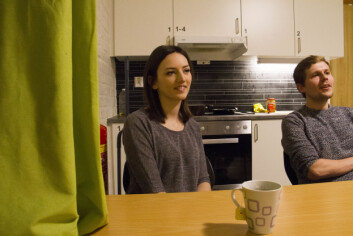 This is backed up by the former leader of International Section at NTNU, Hilde Skeie.
– NTNU arranges an orientation week where the international students get to know each other, the university, and the city. After this, the students make acquaintances on their own with Norwegian students. That can be challenging for some, Skeie says.
The Divide at Moholt
Many of Trondheim's international students live at Moholt student village. Among them are the exchange students Cloé (20) from France and Łukasz (23) from Poland, who share an apartment.
– I chose Norway as host country because I love skiing, the snow, and the landscape, but the weather is often bad in Trondheim, Łukasz says.
He studies civil engineering at Gløshaugen, and believes Trondheim is a great city. But it has some drawbacks.
– It is a bit too expensive, and too dark during the winter, which you never really get used to, he says.
These reflections are shared by many other students, according to the report by SIU; Most students who choose to spend a semester abroad in Norway do so because of the good quality of the education, in addition to opportunity to spend time in the untouched nature. The high living-costs is one of the challenges during the exchange semester, according to respondents.
Cloé points out that Trondheim is the perfect city for students.
– Not too big, full of young people, and always calm, compared to my hometown Nantes, where everything is bigger and more busy, she says.
Both Łukasz and Cloé agree that the environment at Moholt student village is very good, and they are pleased with the facilities and activities they have at hand.
– Tonight is quiz night, for example, and I've been at the quiz almost every Wednesday last semester with my team, Łukasz says.
Director of Communications Halvard Danielsen at Sit explains that Sit runs an activity house at Moholt student village.
– At Moholt, we keep the activity house open five days per week, and the events hosted there are low threshold, alcohol free and politically neutral so that no one should feel excluded, he says.
He also points out that Sit can improve their services, and emphasizes that they conduct surveys of all the international students each year in order to keep up with their needs.
Not enough Norwegian buddies
Many students join the ESN's activities, in order to get to know both Norwegians and other international students. In Trondheim, ESN is made available for the whole body of international students from all countries, hosting events in Trondheim and planning trips around Norway.
– The international students are very grateful for the opportunity to new experiences and learning new things. If we tell them that dry fish, or «tørrfisk», is Norwegian, they will try it because they are so interested in the Norwegian culture. We just need to make it possible for them to learn about the culture, Tvete says.
In ESNs buddy programme, one Norwegian and one international student get teamed up as buddies, in order for them to meet up in their free time and form a potential friendship.
– The buddy programme is about students helping other students. We believe that both the international student and the Norwegian student will earn a lot by making a friendship; they will most likely learn about each other's culture, she explains.
The statistics for the Buddy Program shows that around 80 percent of the international students that applied for the buddy programme was paired with a Norwegian buddy last semester, totalling in over 300 pairs. Tvete explains that she wished all of the international students could get a buddy, but that not enough Norwegian students sign up.
– We wish to offer something for everyone, so whether they got a buddy or not, everyone is welcome at all of our events, such as quizzes, hiking trips or curling. Hopefully that has been sufficient enough for them.
Exchange Students Stick Together
Cloé and Łukasz are happy to live with other international students at Moholt.
– I wanted to do an Erasmus exchange not only to discover Norway, but also to meet people from all over the world, and I definitely do that at Moholt, Łukasz says.
Cloé agrees, and adds that exchange students often live and do the same things while being in another country, away from home.
– Exchange students might travel a bit more around the country than Norwegians do, she says.
While it is a goal to get to know Norwegians in order to adapt to the life here, she goes on to say it is definitely easiest to get to know other international students.
– I tried avoiding French people at the beginning in order to practice my English and maybe get to know Norwegians, but I found myself with them not long after. It's good to have someone like-minded when you are an exchange student living in a country you don't know.