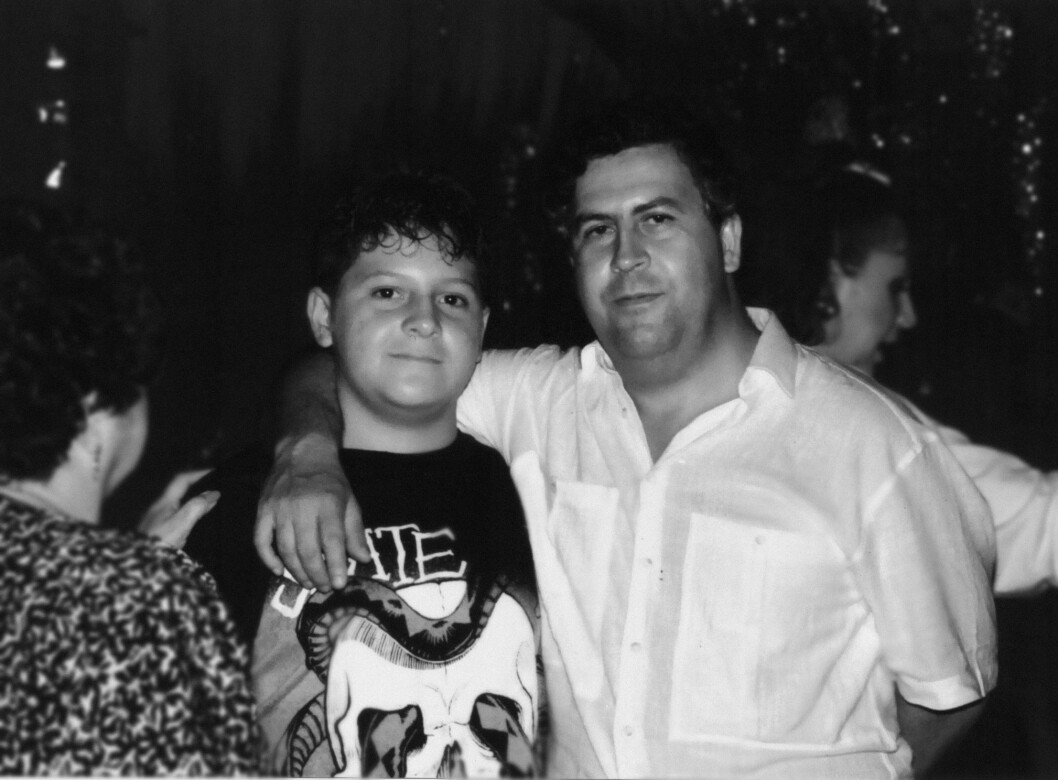 The son who promised peace
The most important mission in Juan Pablo Escobar's life is to reach out to the victims of his father's crimes to ask for forgiveness.
When Pablo Escobar was shot on a rooftop in Medellín in 1993, his 16-year-old son, Juan Pablo Escobar had a four million dollar bounty on his head. He had to negotiate with his father's enemies, and promise to never enter the drug business or avenge his father.
Twenty years later, Juan Pablo has become Juan Sebastián Marroquín Santos. He lives in Buenos Aires with his wife and son, working as an industrial designer and architect. However, on the front covers of his books about his father, his given name is embossed in capital letters.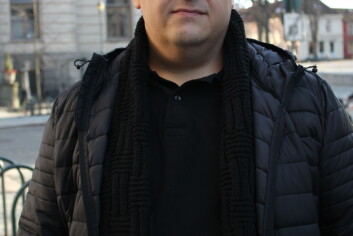 – I use my original name in addition to my new identity. I do not think that my name should define me as a human being. What really defines a man is his actions. Perhaps some people are very attached to their last name, and to the stories connected to that name. However, I feel that if I pay too much attention to that, I will lose my essence as a human being. You can even call me Pedro, and I will not be offended at all, Juan Pablo says with a smile.
To forgive, but not forget
Juan Pablo is in Trondheim to talk about the two books he has written about his father. He was not looking for public attention, but things changed when Argentine authorities discovered his family's true identity. They initiated legal proceedings against his family, and suddenly they were in the public eye once more. Juan Pablo decided this was the time to do something with his father's story.
– Our new identities were exposed, and there was no reason to hide any more. That was when I decided to agree to be part of a documentary about my father, Juan Pablo explains.
The documentary, The Sins of My Father, was released in 2009. The project gave Juan Pablo the opportunity to approach the victims of his father's violent actions and ask for forgiveness. Among the victims Juan Pablo met with, were the son of the Minister of Justice, Rodrigo Lara Bonilla, and the sons of the presidential candidate, Luis Carlos Galán. Lara and Galán were both assassinated on the orders of Pablo Escobar during the war he waged against the Colombian authorities in the 1980s, and early 1990s.
Feeling a deep and physical pain in his stomach, Juan Pablo approached the sons of Lara and Galán.
– It was like the stab of a knife in my stomach when I approached them. It is impossible to describe with words what you feel when you are about to meet the sons of the men that your own father killed. Nobody could ever prepare you for that kind of situation. Just saying «hi» might be offensive. But when you act from the heart, it really helps. I tried to be straight and honest with them, and apologise for the harm my father caused their families.
Juan Pablo speaks at a slow pace. Sincerity emanating from his brown eyes.
– Forgiveness is not about forgetting things, it is about healing. When everybody understands this, then something good can emerge from a difficult situation, he concludes.
A father and a criminal
From the age of seven, Juan Pablo knew that his father was a criminal. This knowledge, however, did not prevent them from having a close relationship.
How is it possible to love a man who was also a criminal, and who was responsible for terrible acts of violence?
– I absolutely think it is possible, because if you only receive love from someone, it is very hard to hate them. My father was always loving. He never encouraged me to follow his footsteps. Instead, he wanted me to study and make an effort. He never had that opportunity when he grew up, so it was important to him that I did, Juan Pablo explains.
Pablo Escobar came from a poor family. When he realised he could make a fortune on cocaine, he became unstoppable.
– He got ambitious. When you get access to power, you become addicted to it. Money and power is the hardest addiction to overcome, because it is almost impossible to realise that enough is enough. You always want more.
Juan Pablo explains that he is not the right man to judge his father, because he is not able to judge him impartially. He gazes at the ceiling.
– I am going to leave that problem to the Lord.
Is there a strong family culture in Colombia?
– Yes. The parents in the families are leaders. Imagine, then, having a father like mine. He was in charge of the whole family and, at one point, in charge of the whole country.
However, Juan Pablo did not grow up with blind faith in his father.
– I confronted him many times. Sadly, I did not succeed. At least, I can sleep, because I know I did my best to stop him. My mother also did her best. However, it was impossible to make him change his way of thinking. He was already deep into a cycle of violence that never stopped. The only time he listened to us was when he surrendered to La Catedral prison, Juan Pablo explains.
In 1991, Pablo Escobar built a comfortable prison, and turned himself in to the Colombian authorities in the hope that they would not extradite him to the U.S., but leave him to serve the time in his own prison.
– At least for a while, I thought he was going to be there for many years, that he was going to confess to his crimes and pay all of his debts to the society. But it only took a year before he escaped. One year after that, he was dead.
Now that Juan Pablo has become a father himself, his biggest dream is to see his own son grow up to be a good man.
– It does not matter what he wants to do. As long as it is legal, I will be happy to support him as a father, Juan Pablo says with conviction.
The promise of peace, not revenge
Minutes after Pablo Escobar's death was confirmed, a journalist asked Juan Pablo for a statement and he swore to avenge his father's death.
– It was a natural reaction, but I forgot that I was the son of Pablo Escobar. In that moment I was just another teenager whose father was killed in Colombia.
Only ten minutes later, however, Juan Pablo had changed his mind. It became a crucial moment in his life.
– I visualised that precise moment of my life, and I realised I could cause a lot of harm to my country, and to my family. This was the first time I had absolute freedom to choose a different path for my family, because having my father alive would have made it impossible to choose a different path. So I called the media and said: «I made a mistake. I am sorry. I am not going to avenge my father. I am just trying to do my best. If there is anything I can do to contribute to peace in Colombia, I will do it».
For the last 25 years, Juan Pablo has kept that promise. Although he experienced war and violence during his childhood, he does not consider peace an unrealistic utopia. Juan Pablo's mission in life is to have a dialogue with all of his father's victims.
– I will never stop, until I have met the last victim, he states sincerely.
The dangers of glorification
In his second book, Juan Pablo discusses the widely popular Netflix series Narcos, based on his father's story.
How does it feel to see your own childhood being turned into entertainment?
– I did not like that they chose a very bad looking actor to play me, he says and laughs.
Despite the twists and turns in Juan Pablo's life, he is not a man without a sense of humour.
Although he finds the series entertaining, he is very critical of the portrayal of his father.
– They are glorifying my father's actions and his way of living. It is causing a lot of confusion in the younger viewers. Every day, I receive thousands of messages from different parts of the world, where young men tell me they want to be like my father. They see Pablo Escobar as a hero. Netflix is telling the wrong story, he says.
Do you find it dangerous that people sympathise with your father as a hero from the underworld?
– It is more than dangerous. I have never heard about a retired drug dealer. You either die, or go to prison for life.
Preventing history from repeating itself
Despite Juan Pablo's criticism of the Netflix series, he admits that the series has helped the sales of his own books. With his books he wishes to tell the real story of his father, in order to prevent it from happening again.
– If we hide the story, we are part of the taboo. If we are ashamed or embarrassed, or we feel pain, we have to keep talking about those stories. Not to glorify them, nor to justify them, just to understand what happened and to learn from them.
What can we learn from your father's story?
– My father showed us which path we should not take. That is something we can learn from.