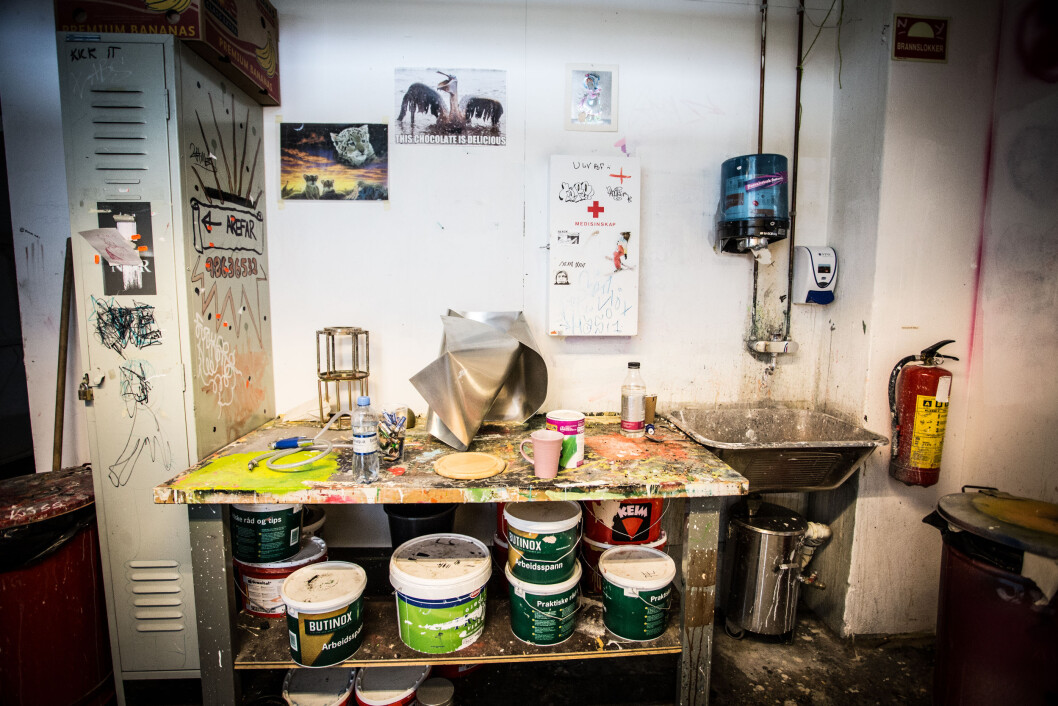 The lives of others
If you venture outside the campuses of Dragvoll and Gløshaugen you might stumble upon the students of the performing art and music, and discover their secrets.
Tekst: Anne Lovise Finnøy, Inga Stenøien
Music over job security any day
Even if the opportunities are sparse, the students at the Department of Music possess a burning passion for music.
Olavskvartalet looms over the street right in between Kjøpmannsgata and Olav Tryggvasons gate. You might be surprised to find the Department of Music at NTNU. With the hopes of acquiring a bright future after their education, they dedicate hours upon hours each day to music. The study program offers a Bachelor's degree or a Master's degree in Jazz, Classical and Church music, in addition to a one year study program in church music. The students face different options after their studies. It all depends on which of the three programs they choose and what instrument they play.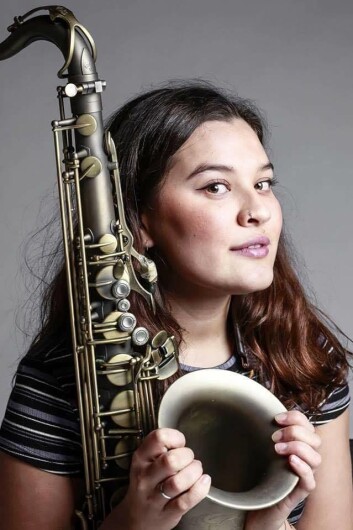 Jamming instead of reading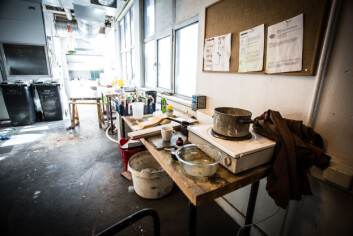 – Music has become both school and leisure time, explains Thomas Immanuel, a fourth-year Bachelor's student in church music. The day is mostly spent practicing by himself, but outside of school he spends his time conducting a choir while volunteering with Snaustrinda Spelemannslag at Samfundet.
– I practice four to five hours a day on average, nonstop. The program requires a decent amount of discipline in order to practice all the time with a continuous work flow. Postponing everything until the last two weeks at the end of the year is not an option.
The week contains just a few lectures and classes, while the rest is spent practicing on your own, working with music in general as well as making trips to the cafeteria on the sixth floor. The department is so small so you do get to know most of the students, we are told by Ingeborg Haugvik Francke, one of the second year students at Classical Singing.
Students at Classical and Church music have four project weeks throughout the year, while the students at Jazz only have two. The amount of collaborative playing is decided according to the student's main instruments, the degree of how suited the instruments are to play individually as well as what sort of music the student plays.
– I do make an effort to keep a good balance between individual and collaborative practice. During some periods of time I might become obsessed with practicing, and I can spend hours at it. But lately much time has been lost in band practice for upcoming tours and concerts, says first year student Mona Krogstad who plays sax at the Bachelor's program in Jazz.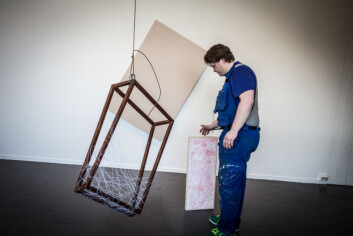 Office rats with a bunch of opportunities
Krogstad further explains that no matter what program you study, Classical, Church Music, or Jazz, a lot of your time is spent developing techniques, finding your own musical expression and exploring different sounds on your instrument. Further on the programs diverge considering what music you play as well as what job opportunities you'll have after you finish your Bachelor's degree. Church Music consists of improvisation, conducting and organ music. This is the sort of knowledge necessary in the cantor profession where you're in charge of the musical aspects in the church.
– I would prefer a job with a lot of different music, and in that case the cantor profession is of real interest. There's a lot of different elements of playing music, composing, as well as conducting, we are told by Immanuel.
He continues to explain that it's hard getting a full time position as a cantor in any major cities like Trondheim, but you're generally assured a position as an organ player if you're willing to move out to the districts surrounding the cities. The students at Classical and Jazz on the other hand, won't face the same opportunities. Krogstad tells us that as a practicing jazz musician you're basically your own work place.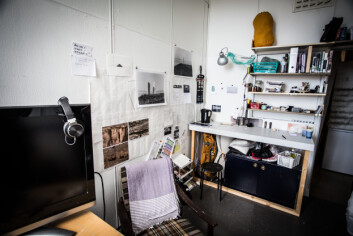 A one man workplace
– You're responsible for your own economy, booking, applications as well as PR. But in addition to being chained to your desk, music is still a burning passion at the end of the day. I believe most musicians spend their time on projects like bands, going on tours and recording albums in the studio. You always find something new and exciting to work with. I find this to be very rewarding.
Francke shares with us that many musicians end up freelancing, and that you do need to put some energy into building your own name. She'll be debuting at the Kirsten Flagstad-festival this summer and wants to be an opera singer. She explains that there's many opportunities for practicing musicians, but it all depends on what you want to work with, and how much work you put in your education. Despite the fact that musicians do have a lot of different opportunities, the competition for possibilities and jobs is fierce.
Hidden, yet super cool
They might not be the most visible of all the students at NTNU, nor are they easily found, yet you won't find anyone as welcoming as the students of the art academy.
Walking through the halls at Trondheim Academy of Fine Art, situated across the road from Solsiden, with student administrative and Master's program student Mari Sanden is the exact experience you would imagine: The walls are littered with posters of previous art exhibitions and the entrance to each studio is either covered with a patterned blanket or some sort of sheet. There is an enigmatic feeling all through the place and one's curiosity is thoroughly piqued.
Less bohemian, more economic
In the student library Master's student Prerna Bishnoi firmly denies any form of bohemian lifestyle and explains that the work is hard and the goal is to become a successful artist, while affording to buy food. Despite what one would think of an art student, it is still hard work according to Bishnoi.
– You do have to evolve and engage in the study program. It's not regular school, you have to take initiative and responsibility for your own education.
The institute containing 60-70 students with a Scandinavian Bachelor's program and an International Master's program can pride themselves with close to 50 percent international students. This clearly has some effect on the student environment. Bachelor's student Øyvind Novak Jensen explains that it's nothing, if not dynamic, and the school adapts to the needs of students who speak different languages.
– Most of the talking is in English, in lectures as well as between us students. Even the printers are in English.
An unconventional education
The institute describes themselves as an academy «based on an interdisciplinary structure and pedagogical methods crossing traditional and technical borders», and teaching students how to create art surely requires more unconventional procedures of teaching than perhaps the average NTNU student is used to.
– There is a lot of focus on developing and understanding skills. Having an overview over the entire field is a prerequisite, and having a critical sense is key. You have to know what is going on at any given time in the Art Community, according to our guide Sanden.
Mystery solved
Aside from the different methods of teaching, a completely different learning environment, and a slightly more varied language spectre, the art students are not so mysterious as one would expect. There is an open academy once a year where everyone is welcome.
– We are super cool, and not very mysterious, says Jensen while the rest of the students discuss how they'd love to do more collaborations with students from other study programs at NTNU.