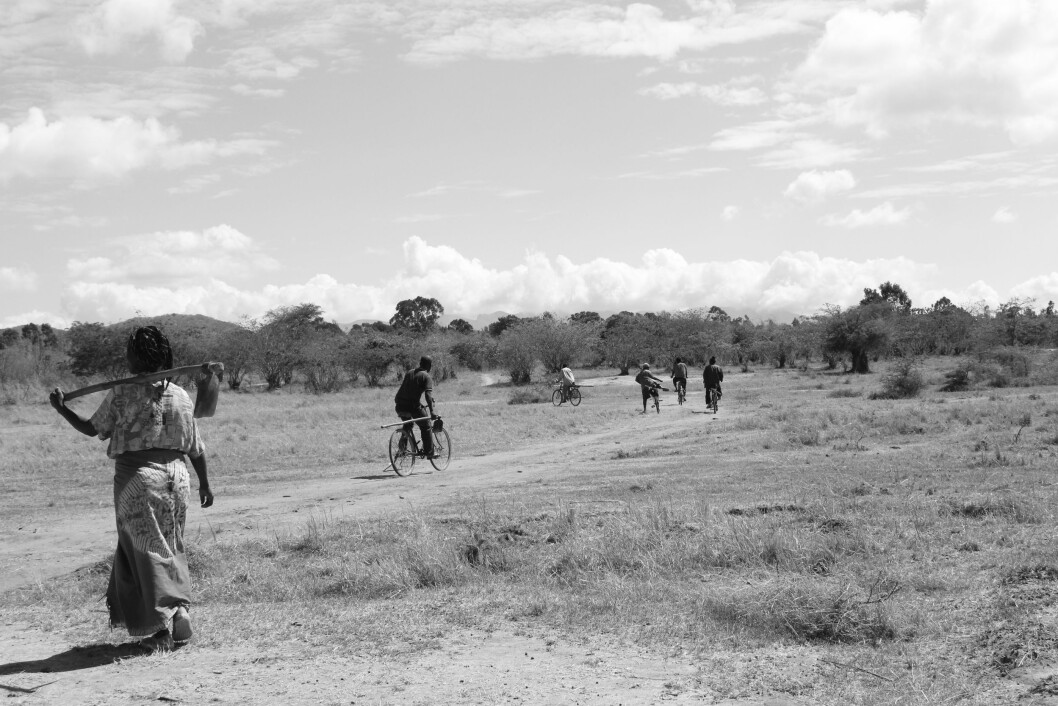 Snapshots of change
These photos are meant to show you the unsorted version of tales mistold a hundred times before. No more, no less, these are their stories.
A few years ago, I lived in Tanzania. I observed the conditions some people were living in and the difficulties they experienced in their lives. I believe anyone visiting would have a certain urge to make some drastic change in their life. However, living side by side with these people allowed me to engage with them and learn some of their stories and aspirations in life. Things that might not seem like a considerable change to you and me can massively improve someone else's day–to–day life. Drastic changes are hard, but the smallest improvement might be just as important.
Fakta
About the article:
The journalist travelled to Tanzania through a program called Communication for Change, arranged by the Norwegian Agency for Exchange Cooperation, Kirkens Nødhjelp and KFUK-KFUM
Everyone that is portrayed in the article has given their consent to the pictures and quotes being used
Here are a few stories from the people I met while living in Iringa, Tanzania. The topics include communal farming, being able to attend boarding school, and particular excitement about a pair of new sneakers.
Kipaduka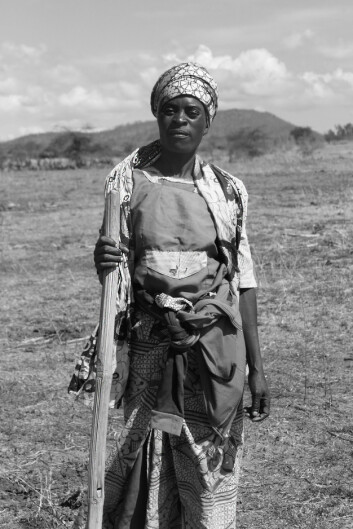 While visiting a small village called Kipaduka, I got to see the very beginning of a SILC-group project. SILC stands for Saving Internal Lending Community. The purpose of this group is to gather people and help them work towards one mutual goal, instead of every person in the group cultivating their own little patch of land outside their home.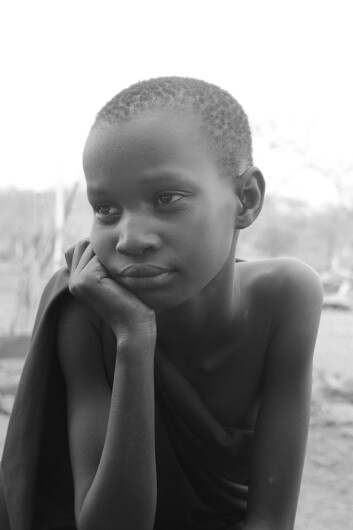 As well as receiving help from this group, they'll receive training and guidance in how to best raise the crop they grow. This lets them work less and gain a larger profit. As well as benefiting the individuals participating in the project, the income they receive will help the community provide for more than 200 orphans in the village.
How did you learn about this project?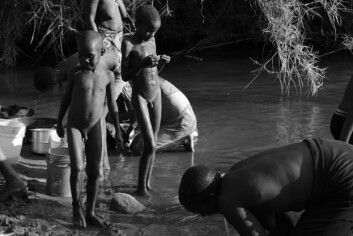 − People who visited the village talked to the leaders, which then organized people.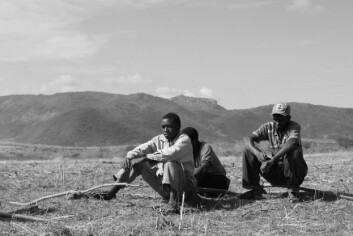 Will this project help you?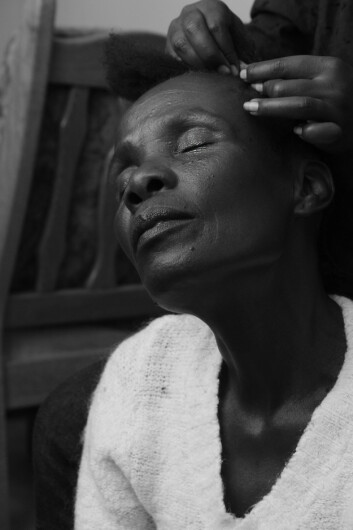 − Yes, the money will help elders in the community. And it will also help my family.
How will it benefit your family?
− I will be able to pay school fees for my children.
When change means leaving your home
In October 2015 I spent some time with a Masai tribe and I got to know some of the girls in the family. One day we snuck away from the men, hid behind a house, and made sure no one was listening. We talked for an hour about what it is like to be a Masai girl or woman, as well and their place in the Masai society. The sisters Rebekka, Jocey and Dina really opened up in the most remarkably courageous way.
Because of sponsored programs that help pay for school fees, more girls can live at boarding schools instead of their homes. Living apart from their family increases their chance of pursuing higher education. The girls said that even though their tribe is modernized, there are other Masai tribes in the area that lead more traditional lives, and where it is still normal that the children do not even attend primary school.
What do you usually do when you come home from school?
− When girls come home from school they have to help out at home, the boys can do what they want.
Do you think this is fair?
− No, we don't always have time to do homework.
Do you believe that this can change?
− Yes, things are changing. If a girl goes to fetch water a boy can go with her and help.
If given the chance, what would you do after graduating secondary school?
− I want to become a teacher.
Do you think a woman can be a leader?
− Yes, a Tanzanian woman, but for Masai women it is not allowed. In Masai society it is not allowed for women to have a job.
So are there no Masai women here with a job outside the tribe?
− Yes, there are. Because of modernisation you can now go on and have work elsewhere. They will only let you go if you do well in school, otherwise you will stay at home.
How does marriage work in your tribe?
− You are not allowed to choose who you will marry. As a woman you are not able to be a part of any decision making. For example if a man is selected for you to marry, and you are in college, it is up to your fiancé if you are allowed to continue your studies, or if he wants you to come home to get married.
How do you feel about not being able to choose your own boyfriend?
− It is really painful, but there is no way out. An older man that you don't like at all can be chosen. Maybe 50 years older than you. Your parents choose who is a good fit.
Is there no way at all you could get out if they want you to marry?
− You could run away. You would have to hide until the marriage date has passed.
Could you return to the tribe afterwards?
− You would have to move, maybe you could return after a couple of years.
If given the chance would you stand up in front of your family and tell them you disagree with this?
− Yes.
How do you think the men in your family would react if you did?
− There would be a fight, they would hit me. Women cannot speak in front of men, it is not acceptable in Masai society. Few women do, and if they do other women will come up to them and tell them to stop.
If you all stood together and said something, would they listen to you then?
− If you usually obey your parents they might consider your opinion, but if you're always clashing with your parents they will most likely force you.
We then discussed bride price, and how they felt about being «bought» for a certain price. The girls thought it was weird that we are not paid anything in to marry in Norway.
How many cows would my bride price be?
− 50! Because you have long hair, and white skin.
The future looks good with new shoes
Hawa was beyond thrilled with her new pair of sneakers. Just one pair of shoes made an enormous difference to her daily life. She was emphatically telling me how much easier it would be to walk the one hour back and forth to work.
It struck me that she chose to focus on the positive experience of getting a new pair of shoes instead of the long commute she makes every day by foot. I sat down next to her on the floor while she was having her hair braided. Since this was during the national elections in Tanzania, we discussed the ongoing riots and voting.
Are you going to vote today?
− No.
Why is that?
− I don't like to vote, because I'm so scared.
Why are you scared?
− It can be peaceful, but then all of the sudden something can happen. Someone might get into a disagreement and a riot can break out. You are not supposed to talk about the political parties today, so people can vote what is in their hearts.