These are the candidates for ISFiT 2023
After a digital twist, ISFiT is choosing a president for the next festival. These are the current candidates.
The International Student Festival in Trondheim has been a staple since 1990, running every two years. Normally, students come from all over the world to participate but this year, due to the pandemic, the festival had to rearrange and go online.
After running this February, the festival is starting anew and beginning preparations for ISFiT 2023. The process begins with choosing a new president, and so far, two candidates has announced their candidacy.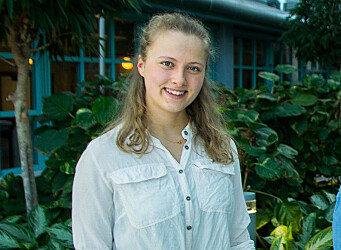 The election will be held Tuesday the 16th at Studentersamfundet, where all candidates will hold opening speeches, before going through questions from the audience. Voting will be held digitally this year.
LES OGSÅ: Hun er NTNUIs nye leder
Åse Håtveit
Age: 22
Study: Bachelor in computer science
Have you been involved with ISFiT previously? How?
Yes! I've been involved this year, as the head of App in the IT section. I lead a small group of volunteers to make an app. I love working with volunteers, people who are interested in having fun and challenging themselves, having new experiences and craving new relations. I worked as a leader and developer, so I got to know the festival pretty well by working with people from other sections. Making the app represent other sections was part of my job.
Why do you want to be the next president?
I really believe that 2023 can be something new. Now we've had a digital festival that gave us new experiences in managing a festival. I believe I can challenge the festival and ask the right questions. We don't know how 2023 will be and who can participate yet. Making a festival for those who can't travel is important as well. We have a lot of resources in Samfundet and also previous volunteers have a lot of experience that can help us improve the festival. Every year we try to make the festival even better, and being able to be a part of this challenge really motivates me.
Do you already now have ideas for the next festival?
I do! First, I want to reevaluate the projects. I want volunteers to be a bigger part by including their ideas and shortening the road to change in their projects. I think this is the right time to be open minded, seeing as the world is rapidly changing around us.
I also want to take a look at the recruitment period. I think we can be inspired by UKA here, and see what we can do to involve the right people at the right time.
The theme would be polarization. Polarization isn´t just some political debate in the US, but a global issue more than capable of rocking the most solid democratic pillars of the world. Economic polarization, gender polarization, political polarization, generation polarization - how does this affect us?
What would be a priority for you?
I want to make a festival where volunteers feel like they own the festival, where their projects are being noticed. As a volunteer this year, I felt like I didn't discover that many projects. This became very noticeable when it went digital. Showing these projects and making them visible for both students and volunteers will be a priority.
Secondly, I want to think about cooperation with Studentersamfundet. It can be more than just a necessity but a benefit for both.
What's your best ISFiT memory?
That's a difficult one. There is one I'm really going to remember; when we got our isfit-app approved by Apple. We had a long "fight" with them getting it approved - I had to call a guy in Ireland to call in an appeal. I sat there and thought Apple would never release the app, but they heard our appeal and approved it! The whole app-team ended up crying of joy on zoom. Even after it got rejected for the fifth time, we didn't give up. Apple meant the app wasn't large enough, but It finally got approved based on the importance of ISFiT. I'll always remember that.
LES OGSÅ: Hvem er det som tagger «NERVØS!» på veggene våre?
Melchior Blum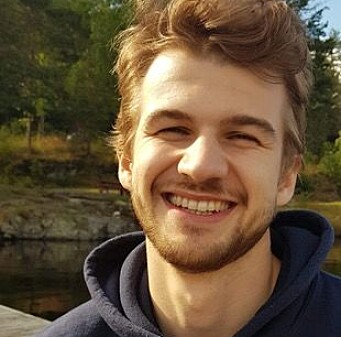 Age: 24
Study: English literature at MA level
Have you been involved with ISFiT previously? How?
I joined ISFiT 2021, and was employed at a quite later stage as the magazine editor where I was responsible for the Isfit magazine. I was in close contact with the journalists to figure out what we wanted and to give feedback. In the end, I had the final responsibility for the content of the magazine.
Why do you want to be the next president?
For me, what's fascinating with ISFiT is that you can make a big impact on the world. If a large number of students come to Trondheim, that's great in itself, but when they go back - at some point, they stop being students and become activists, politicians, CEOs. Hopefully we can make an impact. The effect won't be immediate but in 10-15 years maybe something ISFiT related can have an effect.
Do you already now have ideas for the next festival?
I have some more concrete ideas! The theme I would like to run with is called 'Imagine Utopia'. It's a call, a dare, to imagine perfect worlds. If we look at the way people used to imagine the future in the past, we perceived the future in very positive terms. We had perfect futuristic societies. It's imagination, it's fiction but it was widespread. Then if you look at media today, if the future is being portrayed, it's a very different image. There's natural disasters, zombie apocalypses etc. My point is that in the past, we used to imagine the perfect world but today we have a more cynical view. I fundamentally think that this is the wrong approach to creating the perfect world. We have to have something we can look forward to, something to work towards. I want to create a dialogue, make people question why we don't think about utopias anymore. Maybe make it even cool again to talk about Utopias with your friends, or at least not get dismissed as a naive idealist if you do so.
What would be a priority for you?
I talked a bit about it with different members. There's the question if you want to focus on the volunteers or the participants. Since last year, both parties probably didn't get what they expected. I want to make it fun and rewarding for everyone, and not neglect one party.. Everything is connected - having happy volunteers makes a great festival, and having a great festival makes happy volunteers. We should keep in mind both aspects.
Since my theme is utopia, I want to emphasise that everyone has their own idea of what a perfect society should look like, so I don't want it to just be my utopia but encourage everyone to bring in their ideas. Having different approaches and different minds working is a huge resource.
Best ISFiT memory
There's one moment where the magazine was done. This one day we sat together with the design team and came with our material, and they put in the design work. Having that cooperation and seeing how our work was turned into something beautiful that was so polished, with illustrations and so on. The work we put in came to something. It was like 'wow we did that!'. It was so cool.
LES OGSÅ: Omfattende korona-testing ved Norges største studentby