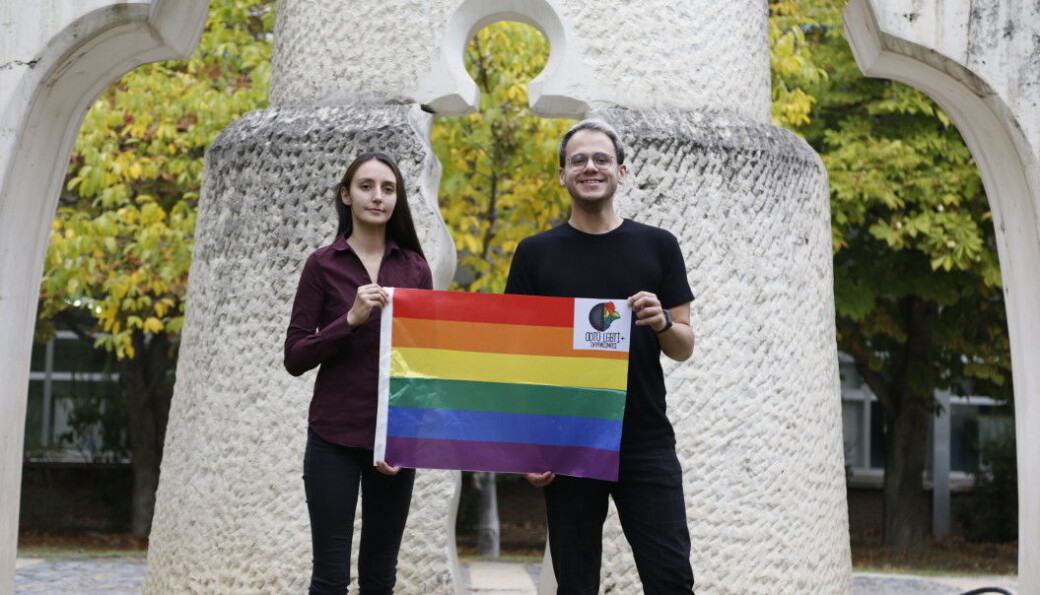 Unapologetic in the face of unacceptance
Sunday 14th of February, the twelfth peace prize was awarded to METU LGBTI+ Solidarity.
While the International Student Festival in Trondheim had to go online this year, the festival was still able to hold its signature Peace Prize Ceremony. Students could watch the prize being handed over on an exclusive stream.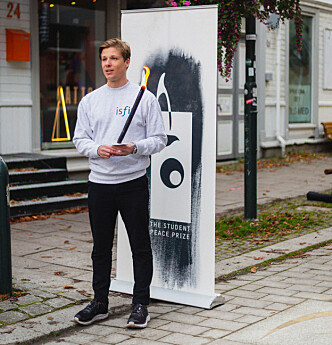 This year's winner, METU LGBTI+ Solidarity, is a student group from the Middle East Technical University in Ankara, Turkey. For almost 15 years they have been working to provide support for LGBTI+ individuals in Turkey that experience oppression based on their sexual orientation and or gender identity. Some of their initiatives include weekly meetings for LGBTI+ individuals on campus and organizing pride parades.
On their website, ISFiT writes that in the recent years, there has been an increase in discrimination against minorities in Turkey, such as the LGBTI+ community and human right activists.
Shedding light
Leader of the Student Peace Prize, Thomas Gjedebo, explains that they are looking for either students or student organisations that are working for peace, democracy and human rights. They gather nominations from all around the world, and anyone can nominate as long as the nomination follows the requirements.
– We are looking for someone still working, someone we can shed a light on. We have a lot of subcriteria, are chosen by the Nomination Committee of each Peace Prize Period, Gjedebo says.
In a previous speech, president of the SAIH, Sunniva Folgen Høiskar, explains the reasoning behind the award.
– They are awarded the prize for their brave, substantial long-term work for a diverse society and an inclusive education for all. This takes place in a Turkey that has become more repressive for human rights activists and LGBTI+ persons. The committee hopes that through receiving the prize, METU LGBTI+ Solidarity will get increased attention and support, and keep inspiring others with their work.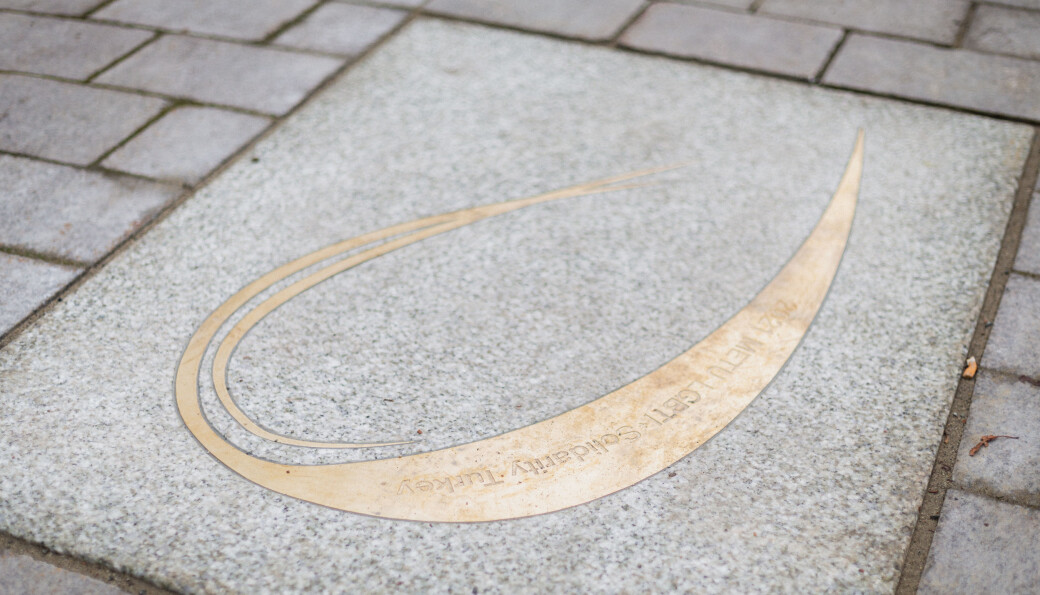 She explains that in the current political climate in Turkey, the work that METU LGBTI+ does becomes all the more important, but also more challenging. Many of the group members have been arrested celebrating Pride in 2019.
READ ALSO: ISFiT opening ceremony
Speeches and songs
This year, the ISFiT festival, including the peace prize secretariat have had to completely change their original plans due to the pandemic. When it became clear that this version of ISFiT had to be digitalised, the organisers had to re-think large portions of the festival.
– It's been a rollercoaster. We've been hit by every lockdown - during the first one we were in the middle of recruitment and seminars.
Thomas explains that the winners were supposed to be in town for the ceremony yesterday but because of the circumstances they made a pre-recorded film instead. The ceremony was shown through an exclusive stream. A cut version will be published at a later date.
During the ceremony, students could see clips from the torch light relay that was held last week, various artistic performances from, amongst others, Knauskoret and Studentersamfundets Symfoniorkester, and not to mention speeches from ISFiT members.
International officer of Norsk Studentorganisasjon (NSO), Joachim Børlie, was amongst the speakers. NSO and SAIH are involved in the Peace Prize, in order to represent all students in Norway. He spoke about the importance of the work that METU LGBTI+ Solidarity does.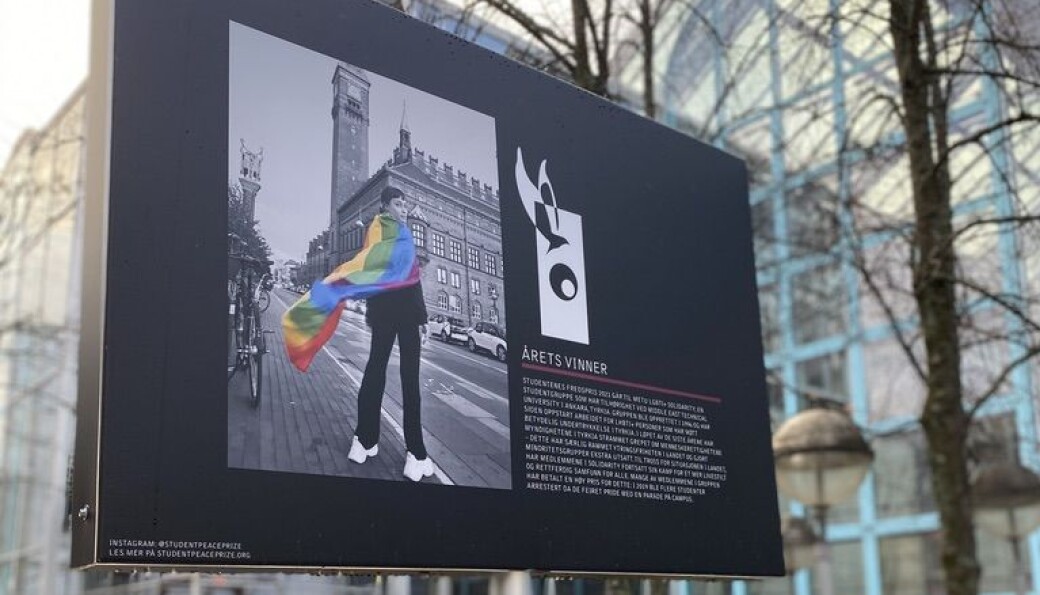 – It's important for us because the right for education, the freedom of speech, and the right to be who you are and who you want to be, is not accessible for everyone. I wish to congratulate METU, and also thank them for the important work they do. The world is in need of your strong voices to speak up.
A message of hope
Throughout the evening, it wasn't just the idea of peace that was brought up, but also the idea of hope and inspiration. Gisle Agledahl, who led us through the stream, was amongst many of the speakers who thanked the laureates for their work.
– I admire the METU society for being so brave and so unapologetic in a time that isn't so accepting. I can't begin to imagine the courage that is needed to do their work, but I can imagine the consequences. I know that knowing you're not alone can give you a sense of belonging. Seeing someone fight for your rights, that can give you hope. I believe that those two things are saving lives.
Gisle continues by emphasizing the importance of the laureates' work.
– There's enough hardships in the world already, it's incomprehensible that being queer is one of them. That who you fall in love with or what gender you identify with has to be a problem for anyone. There's countless ways to be human.
But, the speakers also acknowledge the consequences that activism has. At the moment, several members of the METU LGBTI+ Solidarity has been arrested after celebrating Pride in 2019, and are awaiting trials. In Høiskars speech during the ceremony, she brings up the difficulties of activism.
– Student activism is teargas, professors failing you for disliking your activism, rejection in the job market, exit strategies and safe houses. Student activism is bloody and hard, and more often times than not, it doesn't succeed. But it has brought the world forward so many times, Høiskar says.
While the winners could not be there physically or digitally, ISFiT showed a clip of two of the representatives Melike Balkan and Özgür Gür. Balkan speaks of the need for spaces to be yourself.
– In the last six years, I've noticed that our civil liberties are not being respected. The problem that we have, is that we are an LGBT+ group and we have a vibrant community here, but we can not do all the events we want to do without this kind of safe space being created. It's good to see the international community coming together to support us, and support the cause, they explains.
Gür feels like international solidarity is with them, and talks about keeping hope.
– A lot of people ask us, how can you keep smiling? I tell them: We are facing situations, but our history is based on celebrating who we are. We will keep doing that. We will keep going smiling.